SPRING NEWSLETTER 2018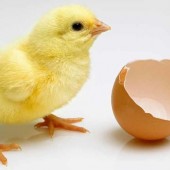 EASTER BANK HOLIDAY OPENING HOURS:
Friday 30th March- OPEN as normal
Saturday 31st March- OPEN as normal
Sunday 1st April- CLOSED
Monday 2nd April- CLOSED
Tuesday 3rd April- OPEN as normal
MAY BANK HOLIDAY OPENING HOURS:
Friday 4th May- OPEN as normal
Saturday 5th May- OPEN as normal
Sunday 6th May- CLOSED
Monday 7th May- CLOSED
Tuesday 8th May- OPEN as normal
And…
Friday 25th May- OPEN as normal
Saturday 26th May- OPEN as normal
Sunday 27th May- CLOSED
Monday 28th May- CLOSED
Tuesday 29th May- OPEN as normal
 In case of emergency please contact either:
VETS NOW (Charing Cross)
0141 332 3212
Or
SMALL ANIMAL HOSPITAL (Bearsden)
0845 850 2080
 GOVAN FAIR
The now annual C&G Dog Show will be held in Elder Park on 2nd June, during the Govan Fair.
We'll be in Elder Park from 12pm. Pop along and say hi if you're free on the day!
Dogs can be entered in the following categories:
1- "Most like owner"
2- "Best trick"
3- "Golden Oldie"
4- "Fabulous Fella"
5- "Loveliest Lady"
6- "Best Junior Handler" Kids 5-14 years old
7- "Waggiest Tail"
8- Egg & Spoon Race (with dog on lead)
9- "Best Fancy Dress"
10- "Best Biscuit Catcher"
There will also be prizes for "Best in Show" and "Reserve Best in Show".
It costs £1 per category, with all proceeds being donated to the SSPCA.
We'll have entry forms in the practice nearer the time, or you can fill one out on the day.
Don't have a dog to enter? Come along and cheer on the participants!
Check the practice Facebook page for more information nearer the time- https://www.facebook.com/campbellandgallowayvets
Hope to see you there!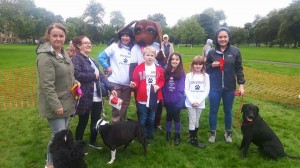 LONDON MARATHON
Zoe is running the London Marathon on 22nd April. She ran the Belfast Marathon two years ago, but has never participated in the London run.
She has chosen to run for Operation Smile, a charity that provides free reconstructive surgery to children and young adults with facial deformities such as cleft lips or cleft palates. This is a charity very close to Zoë's heart as she had several reconstructive surgeries to correct a cleft lip as a baby, child and young adult.
Zoë would like to thank all of our lovely clients who have sponsored her so far. She'll update you all on her progress and total raised once she's recovered!
GOOD LUCK ZOE!  
SPRINGTIME HAZARDS
Our out of hours providers usually see an increase in accidents over the Easter bank holiday weekend.
Hazards to avoid include:
EASTER EGGS– Chocolate ingestion is a frequent problem we see at this time of year. Chocolate contains an ingredient that is toxic to pets (theobromine), which is present in different amounts depending on the type of chocolate, with dark chocolate being the most harmful. Symptoms of toxicity can appear between 4 and 24 hours after ingestion and include vomiting, restlessness, muscle tremors/twitching, excessive thirst, and drooling and even seizures. If you notice some chocolate has gone missing always assume it's your pet (unless a family member has previous for sweetie pinching!) and contact your vet straight away. The size of the pet, as well as type and amount of chocolate eaten is considered and steps may be taken to make your pet vomit.
HOT CROSS BUNS– the raisins, currants and sultanas in these sweet treats can cause kidney failure, even in small quantities. Avoid feeding your dog these foods. If your pet does eat some grapes, raisins etc phone your vet immediately. Another thing to remember is that other seemingly harmless products contain raisins or raisin paste (i.e. granola bars) so avoid giving these to your pets also.
SUGAR-FREE SWEETS- these sweets usually contain a sweetener called xylitol, which can be extremely dangerous for dogs. Xylitol consumption leads to a drastically lowered blood sugar level which cause collapse or death. Xylitol is found in lots of sugar-free snacks from chewing gum to some brands of peanut butter. Always check the label before giving your dog a piece!
SPRING ONIONS– all onions are toxic, and can cause GI issues or anaemia.
INSECT BITES/ STINGS– wasp and bee stings are not emergencies, unless the pet is stung in the mouth or neck, but it's useful to know how to treat them with some basic first aid. Like humans, cats and dogs can be allergic to stings and go into anaphylactic shock if they don't receive immediate treatment.
Signs that your pet has been stung include: pain, redness, swelling, disorientation, moving or breathing issues.
Wasps don't leave a stinger behind after stinging, so there's no need for removal. Bathe the affected area with an acidic substance i.e. vinegar or lemon juice to neutralise the sting. Follow with an ice pack.
Bees typically leave the stinger behind. This should be removed by gently scraping the stinger with a blunt object i.e. bank card. Don't use tweezers, as this will squeeze more venom out of the stinger. The area should be bathed with a bicarbonate of soda and water solution, and followed with an ice pack.
PLANTS– A number of plants that come into bloom in spring can be dangerous for our pets, including lilies, azaleas, bluebells, tulips and daffodils. Lilies are particularly dangerous for cats, as even the smallest exposure (cleaning some pollen from their coat) could be fatal. There are often no immediate signs that your pet has been poisoned, but within a few days a cat can develop acute kidney failure.
The bulbs of other flowering plants are extremely tasty to dogs. Ingestion of these bulbs can cause severe GI issues- vomiting or diarrhoea with blood. Seek veterinary advice if you think your dog has ingested a bulb, and keep unplanted bulbs out of reach.
If you are unsure if a bunch of flowers contains any blooms that are toxic for your pet just dispose of them.
GARDEN CHEMICALS- Garden pests such as snail and slugs start to invade your garden at this time of year, and people will put down some slug pellets to protect their freshly planted flowers or vegetable plots from these beasties. Unfortunately, most of these slug pellets contain metaldehyde, which can be extremely toxic to pets if ingested. Signs of ingestion include in-coordination, twitching/ tremors which can progress to seizures.
Another danger in the garden area is the bait put down to deal with vermin found in outbuildings and garages. Most rat poisons contain a warfarin-like ingredient, which interferes with the body's ability to clot blood, which can be fatal.
Check the ingredients before buying any chemicals that animals could come in contact with.
FERTILISERS– Keen gardeners may be applying fertiliser to their lawns and vegetable patches over the bank holiday weekend. The fertilisers usually contain animal or fish sources which are extremely tasty to pets, but also contain other components that can be harmful if consumed in large quantities (nitrogen, phosphorus, potassium, iron, copper, zinc, cobalt, boron, manganese, molybdenum, herbicides, pesticides and fungicides). Consumption of small quantities usually only causes mild GI sings, but may cause pancreatitis or gastric ulceration.
If you think your pet has ingested one of these items please phone the vet immediately!
Other things to consider this spring:
ALLERGIES- the blossoming plants and grasses may cause you to experience some hay fever symptoms. The pollen in the air can cause pets allergies to flare up too, usually affecting the skin. We usually see an increase in pets attending the practice with skin issues in spring, but these can be treated. Speak to one of the vets if you think your pet is showing signs of having an allergy.
FLEAS/ TICKS etc– Fleas, ticks and worms all rear their ugly heads at the first sign of spring sunshine so now is the time to ensure that your pets are fully up to date with all their flea and worming treatment.  Please ask us for advice on the most effect treatment regime for your pet (the treatment given can change depending on pet's lifestyle & habits). Remember that only veterinary supplied products will adequately protect against the deadly lungworm.
We see an increase in the incidence of ticks during the spring & summer, as more dogs are being walked in the grassy areas the ticks dwell in. Treat your pets with a product that either repels ticks or kills them at first bite. Try to keep a tick remover (O'Tom hook) in your pocket when you go walks in the country (or to Pollok Park!), and don't use tweezers to pull a tick off in case you leave the mouthparts attached, which can result in a nasty infection.
The re-emergence of slugs and snails at this time of year poses a risk of lungworm. Remember, dogs don't need to necessarily eat the slugs to catch lungworm; they can accidentally ingest one whilst playing with toys that had been left in the garden etc. Ensure your pets are regularly wormed to prevent this horrible disease.
MYXOMATOSIS– Myxomatosis is spread by flies & midges, so we start to see cases in the spring. Ensure your rabbit's are regularly vaccinated to prevent this disease.
SCHOOL VISIT
On Thursday March 22nd Karen & Sally attended Crookston Castle Primary School for their "World of Work Day". They talked to eighty Primary 7's about working in a veterinary practice. They said it was lovely to see the wide range of opportunities available to the children, and they enjoyed listening to the other professionals. The children (and teachers) were extremely enthusiastic and has loads of questions (some more entertaining than others!)
Sally was exhausted after the visit. She said she's so glad she works with animals and not children!
PET AWARENESS MONTH
 April is the National Pet Awareness Month. Keep an eye out on the practice Facebook for updates including pet friendly activities in this area.
PRESCRIPTIONS
 Please order any prescriptions needing filled by 6:30pm on Wednesday 28th March. We are expecting a delivery from our wholesaler on Thursday 29th March. The next delivery will be Tuesday 3rd April.
VET & VET NURSING STUDENTS
You will notice a few different faces over the next few months as we have a number of Veterinary and Nursing students attending for placements from both Glasgow University and Edinburgh Napier University. Thank you for your patience whilst we cultivate the next generation of veterinary staff!
CAMPBELL & GALLOWAY
VETERINARY SURGERY
TEL:  0141 445 6869
campbellandgallowaynews@hotmail.co.uk
www.campbellandgallowayvets.co.uk
www.facebook.com/campbellandgallowayvets
See all News | March 27, 2018 | 11:23 am