Lockdown Service Update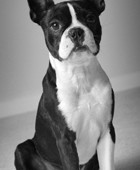 Dear All
 Following the announcements made by The Prime Minister yesterday we have decided to implement further restrictive and protective actions. 
 We continue to focus these actions on protecting the health and well being of you, our staff and our contractors and enable us to provide a service to our clients and their animals under the greater restrictions being imposed. 
 We are asking that we give priority to those patients that need veterinary attention that cannot wait and will try to attend to your pets' needs as best as we can.
 These actions will continue to follow government advice and instruction and we encourage you to continue to keep yourself informed on https://www.gov.uk/government/publications/covid-19-specified-countries-and-areas
 ****Therefore, the following will be implemented from today (Tuesday 24th March 2020).****
1. All appointment bookings will be triaged preferably by a video consultation or a phone consultation with one of our vets, the cost of which will be £25. Video consultations enable us to see the patient which is preferable .
2. Following this video consultation if your animal requires treatment you may be asked to collect the prescribed medication from the WINDOW at reception at the  surgery OR you may be advised that your animal requires further treatment at the surgery.
3.If you are advised your animal needs to attend: please drive your pet to the surgery and hand them over to a member of staff when requested, at the door of the surgery.
4.Please note that we will not be able to allow any members of the public into the surgery and staff that are answering the door will be wearing a mask and gloves.
5.If you need repeat food or medication ordered – please call to order these and pay by card over the phone. They can be collected from the reception window in pre-labelled bags. We ask that you order a week in advance as deliveries from our wholesalers are not as frequent as before.
6. MOST IMPORTANTLY: as always we are here 24/7 to  provide care for your pet when we are needed so please still call with your concerns, just our protocols for handlings these cases will be different to usual.
Please let us know if you require assistance.
Look after yourselves and our furry friends. We look forward to seeing them all on the other side.
We thank you for your patience and support as always, Campbell & Galloway Vets.
We will continue to update our Facebook page with any changes. Please follow us: https://www.facebook.com/campbellandgallowayvets
WEBSITE ADDRESS: http://www.campbellandgallowayvets.co.uk/
EMAIL ADDRESS          : campbellandgallowaynews@hotmail.co.uk
TELEPHONE NUMBER: 0141 445 6869
Campbell & Galloway
Moorpark House
11 Orton Place
Glasgow G51 2HF
https://www.rcvs.org.uk/setting-standards/advice-and-guidance/coronavirus-covid-19/
See all News | March 24, 2020 | 1:27 pm