Covid-19 Information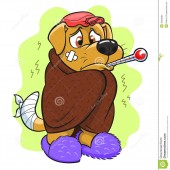 We felt it prudent to update you about the provision of our services and the measures we are taking to keep our staff, clients and patients safe at this worrying time. We have adopted some measures in order to try and protect people as much as possible and these measures have been working well. As you will know, the situation is ever changing and new information and guidelines are being released almost daily by the Government.
We would now like to implement the following advice to people visiting the practice with their animals and we thank you very much in advance for your cooperation:
We are temporarily cancelling the morning drop-in session, in order to limit the number of people in the waiting room at one time. Please phone in advance for an appointment slot.

Please now where possible, we ask that only one person attends per pet. If this is absolutely unavoidable, please keep the number of people to an absolute minimum.

Please check in for your appointment via the window (next to reception desk).

Once you have alerted reception to your arrival, you will now be asked to wait for your appointment outside, or in a vehicle where possible. This is to limit the number of people in the waiting room at one time. We have spaced out seating in our waiting area however we are unfortunately limited with space.

You will be called in to your appointment, and taken straight into the consultation room.

We ask that you respectfully try to maintain an approximate distance of 2m from staff members when talking to them. Please do not be offended if the member of staff you see is wearing gloves or other Personal protective wear.

Please use the hand gel provided in the waiting room. We also have hand washing facilities available for your use.

We ask where possible that card payments are used to avoid cash handling. Card machines are being wiped with antibacterial spray between uses. We can also accept bank transfer payments.

We ask that payment is made for repeat prescriptions and food at the time of ordering, to ensure that each visit to the practice is as brief as possible.

Where possible, we ask that repeat prescriptions and pet care plan packs are collected via the reception window. Food will need to be collected from the door.

Insurance forms can be scanned and submitted by email to

campbellandgallowaynews@hotmail.co.uk

instead of being dropped into reception. Although pre-filled paper copies are still currently being accepted.
Unwell pets will always be our main priority. If you are unwell or self isolating and your pet needs veterinary attention please contact us to make a plan of how we can help and treat your pet. For clients who are self isolating and need advice we can offer a video consult. Please note a reduced consult fee will apply.
On booking appointments you will be asked if you have any symptoms or have been in contact with anyone who has symptoms. These symptoms include: A cough, fever or any other cold like symptoms.
We aim to be open as normal throughout this episode, albeit with a reduced team working on shift each day to reduce risk of infection to clients and staff. We are happy to see you and your pet for any appointments, surgery or general enquiries.
Opening hours will be:
Monday: 9am to 6pm
Tuesday: 9am to 6pm
Wednesday: 9am to 6pm
Thursday: 9am to 6pm
Friday: :9am to 6pm
Saturday: 9am to 1pm
We have been advised that we will continue to receive deliveries of medication and food throughout this period, albeit a reduced service. We ask that medication is ordered a week in advance to ensure delivery in time.
If any client needs any assistance (not just veterinary related) please phone and speak to Dawn or one of the other nurses. Do not be afraid to ask for help.
We will continue to post information on our facebook page, https://www.facebook.com/campbellandgallowayvets, so please follow us for the latest information and advice.
Stay safe!
Team C&G
See all News | March 20, 2020 | 3:07 pm