Brexit and The Pet Travel Scheme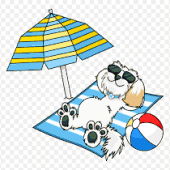 As of January 1st 2021, the rules for taking your pet to the EU have changed.
The UK-issued EU Pet Passport is no longer valid. Although, Pet Passports issued in EU countries are still valid (e.g. a passport issued in Greece is still valid). Passports issued in EU countries should be checked by the practice 4-6 weeks prior to scheduled travel.
Instead, to take your dog, cat or ferret to the EU, you will need an Animal Health Certificate (AHC). The AHC must be completed by an official Veterinarian (OV) at the practice. An Official Veterinarian is a vet who has an additional qualification to complete travel documentation and we have two OV's on our team who can help you.
Please note the following regarding Animal Health Certificates:
These documents are lengthy and will take some time to complete.
They can be issued up to 10 days prior to travel into the EU.
They are valid for 4 months for onward travel within the EU.
They are valid for 4 months for travel back to the UK from the EU.
They can only be issued for a single trip from the UK to the EU. A new AHC will be issued each time your pet needs to travel.
To apply for an AHC we would need to check or have proof of the following:
Your pet has a functioning microchip
Your pet has an up-to-date rabies vaccination
(An existing Pet Passport or vaccination card can be used as evidence, so please do not destroy them.)
Rabies vaccinations can only be given to a pet over 12 weeks of age, and 21 days must pass before the pet is allowed to travel. The 21-day wait does not apply if it is a booster vaccine.
AHC's are bilingual documents, one part in English and one part in the language of the first destination country. You will not be able to change your country of entry after the AHC has been completed.
Rabies titre tests are not currently required to travel in to the EU, however this may change in the future.
Some countries also require specific parasite treatments to be administered within 5 days of travel. We will advise which treatments are required based on your destination.
If you plan to travel to the EU with your pet(s), please call us and we can help you with your preparation, at least 4-6 weeks prior to departure is preferred.
For more information please see the link below:
https://www.gov.uk/taking-your-pet-abroad
For Northern Ireland:
www.daera-ni.gov.uk/articles/travelling-pets
See all News | June 29, 2021 | 12:15 pm