June/July/August 2014 Newsletter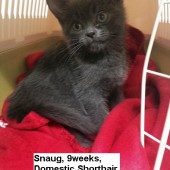 Our holiday opening times:
Fri 18th July- Normal hours
Sat 19th July- Normal hours
Mon 21st July   – CLOSED
Tues 22nd July- Normal hours
If we are closed and you need to speak to a vet, please phone Pets A&E on 0141 429 3800.  
Commonwealth Games 2014
We will be experiencing disruption in travel to and from the practice as a result of the Commonwealth Games using Ibrox stadium.
On Saturday 26th July please access the practice from the Govan Rd side and drive up Broomloan Rd to the barrier at Woodville St where you will be met by a member of staff.
We apologise for any inconvenience this may cause but hope it is appreciated that this is beyond our control.
Please ensure you have our number 0141-445-6869 so we can guide you through any other road closures.
There will be various road closures in the area from the 23rd to 28th July.
A map of the closures can be found on our website:
http://www.campbellandgallowayvets.co.uk/wp-content/uploads/2012/03/Ibrox_traffic_management_plan.pdf
or the Commonwealth games website –
http://www.glasgow.gov.uk/CHttpHandler.ashx?id=19507&p=0
PAWS FOR A CAUSE
Campbell & Galloway's Paws for a cause
IN AID OF
SCOTTISH SPCA
We held a sponsored dog walk in Pollok Country Park, Glasgow on Sunday 8th June. The walk was well attended & supported.  A huge THANK YOU to all of our clients who came along on the day or donated. Also thank you to our family & friends who helped out on the day.
Each participating dog received a goodie bag containing a certificate, a "medal" shaped biscuit (kindly donated by the Dog House Bakery Glasgow), a toy (donated by Pawcasso groomers) and various other goodies donated by veterinary pharmaceutical companies. Thank you to our sponsors!
To date we have raised £1660.50!
Campbell & Galloway's Paws for a cause
IN AID OF
SCOTTISH SPCA
RAFFLE
We are also holding a raffle to raise funds for the Scottish SPCA.
Prizes include:
£100 Slaters vouchers
A bottle of  "Sweet Wee Scallywag" malt whisky (donated by Douglas Laing & Co)
A tour of Ibrox Stadium for 6 people
A box of Tunnocks Tea cakes
A box of Tunnocks Caramel wafers
Various Kong toys for dogs
An Ipod docking station
And other goodies!
Raffle tickets cost £1 per strip (available from reception)
We have put in a strip in for every donation and walk particpant.
Winners will be drawn on Friday 18th July, so be sure to buy your ticket before then.
Prize donations would be greatly appreciated.
Kennel Cough
Kennel Cough is a highly contagious disease that dogs can catch from direct contact with an infected dog or by infected droplets in the air.
We tend to see an increase in kennel cough cases at this time of year as more dogs are mixing e.g. in kennels, at dog-friendly events like Highland shows and summer fairs and at this time of year we also get increased dog walking due to the nicer weather.
Dogs are often infectious before they start coughing, so often a dog is spreading the disease with their owner having no knowledge of their dog having kennel cough.  Once exposed to the disease it takes 3-10 days before the disease is seen.
Vaccination can reduce greatly the risk of developing a severe cough.  It is also often required to use boarding kennels or to join some classes.  It takes the form of a yearly vaccine that is administered into your dog's nose.
If you think your dog has kennel cough please book an appointment and advise the member of staff your dog has a cough.  We will advise you to keep your dog outside or in the car, to avoid spreading the disease to other dogs in the waiting room.
PCP MEMBERS RECEIVE 20% off KENNEL COUGH VACCINATION!
Heat Stroke
As the temperature rises we need everyone to be aware of the risks of heat stroke in dogs.
Heat stroke is caused by a failure of the body's normal temperature regulation mechanism when exposed to excessively high temperature.
It can cause blood-clotting disorders, kidney-failure, seizures, muscle tremors and possible death.
How do you prevent heat stroke?
Don't leave dogs in the car on summer days.  What appears to be a cool car can quickly become very hot.
Be careful not to over-exercise your dog, particularly those with heavy coats or those with shorter noses who cannot regulate air- cooling very well.
Carry spare water on walks.
Watch when dogs are in hot rooms in the house, like conservatories, poorly ventilated rooms etc.
If your dog has any signs of heat stroke please contact us immediately on 0141-445-6869.
Initial first aid can involve cooling your dog using a spray or shower or immersion in a body of cool water.  Water must not be very cold as we don't want to decrease the dog's temperature too quickly as this can lead to other health problems.
Staff News
A new part-time Veterinary Surgeon started on Monday 2nd June 2014. Kirsten Fawbert graduated from Glasgow University in 2003 and has worked in various practices in England and Kilmarnock since.
As well as being a vet, Kirsten is also mummy to 1 year old Benjamin. Another new addition to the team is Kirsten's ten year old Labrador, Bramble.
We also have a Veterinary Nursing student with us throughout the summer. Tanya just finished her second year of the Veterinary Nursing degree at Edinburgh Napier University. Many of you will remember Tanya, who completed a 5 week placement with us last July/August.
New Arrivals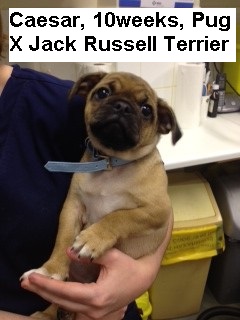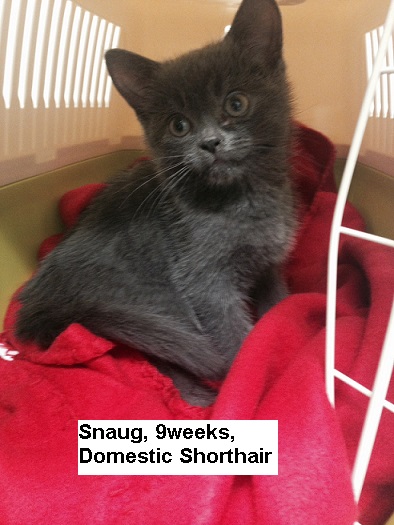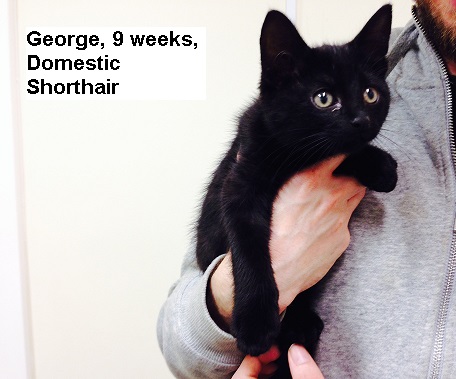 CAMPBELL & GALLOWAY
VETERINARY SURGERY
TEL:  0141 445 6869
campbellandgallowaynews@hotmail.co.uk
      www.campbellandgallowayvets.co.uk
See all News, Newsletters | June 20, 2014 | 11:28 am