April/May 2014 Newsletter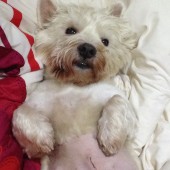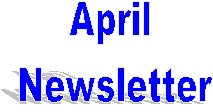 Our opening times over Easter are as follows:
Good Friday (April 18th): open as normal
Saturday 19th April: 9am-1pm
Easter Monday: CLOSED
Tuesday (22nd): open as normal
If we are closed and you need to speak to a vet, please phone Pets
A&E on 0141 429 3800.
PET BLOOD BANK
Pet Blood Bank UK is the first and only charity of its kind.  Just like the human blood service, they collect blood from willing doggy donors at organised collection sessions nationwide.  If you would like your dog to be considered as a donor there are certain criteria they need to meet, such as, age, weight & health etc.
Donors should:
be aged between one and eight years old
weigh more than 25kg
have a good temperament
never have travelled abroad
be up to date on all vaccinations
be fit and healthy
not be on any medication
Pet Blood Bank UK operates out of Vets Now Referrals, 123-145 North Street
Glasgow G3 7DA. For full information please visit www.petbloodbankuk.org
Coby attends the sessions held in Glasgow and has helps save the lives of other doggies.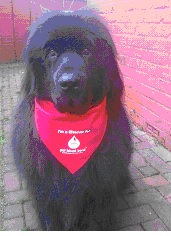 PAWS FOR A CAUSE
Organisation for our charity walk is in full swing with lots of people and dogs signed up already!  We will need to close registration at the end of May so if you can sign up before then that would be great.
Sign up in the practice today!
Campbell & Galloway's Paws for a cause
IN AID OF
SCOTTISH SPCA
Campbell and Galloway are organising a sponsored dog walk to help raise money for the SSPCA.  If you would like to take part register in the practice and collect your sponsor pack
Pollok Country Park
Sunday 8th June 2014
Registration from 12pm
Walks start from 1.15pm
Suggested entry donations are:
Dogs £2.50    Adults £5   Under 16s £2.50
Payment due at time of registration
For those who cannot take part but would still like to donate we have set up a just giving page www.justgiving.com/CampbellGalloway or you can donate at the surgery by filling out our sponsorship form at reception.
If you do not have a dog but would still like to join in with the walk that is absolutely fine too.
Dawn is currently working on a pretty fantastic raffle too, so there will be another way to donate.  Don't worry if you've already donated though you will be added to the raffle!
ERIC
 As many of you know, Eric, the greyhound, went on a wee adventure. He escaped from the garden and gallivanted around Pollokshields overnight. He was finally found the next morning just a few streets away.
Thank you to all of our lovely clients who helped look for him, or shared his information on facebook.
 STAFF NEWS
 Our Student Veterinary Nurse, Eilidh, finishes her placement with us on April 4th.  She'll be back for five more weeks during the summer! Good luck in your exams Eilidh!
We will have various vet students on placement with us over the next few months and our vet nurse student Tanya from last year will be back.
PET CARE PLAN (PCP)
The Pet Care Plan spreads the cost of preventative health care into monthly direct debits. The plan covers annual vaccination, 2 consultations with the Veterinary Surgeon and consults with a qualified Veterinary Nurse. Also included is flea and worming treatments, split into four packs throughout the year. Whilst spreading the cost of routine treatments, all members then qualify for additional discounts on other items in the practice.
Pets in the Pet Care Plan can be covered for accidental injury up to £2500 per incident up to a total of £5000 in any 12-month period (an excess applies). This option is available for only a small additional charge per pet, per month.
The prices for the pet care plan are as follows:
| | |
| --- | --- |
| Plan Type | Monthly cost |
| Small dog (under 10kg) | £10.50 |
| Medium dog (10-20kg) | £11.50 |
| Large dog (21-40kg) | £13.50 |
| Giant dog (40kg+) | £15.50 |
| Cat (indoor) | £7.50 |
| Cat (outdoor) | £12.50 |
| Rabbit | £8.50 |
There is a £1 discount for every additional pet on the plan.
Contact us if you are interested in joining the plan.
PET CARE PLAN OFFER
 20% off Kennel Cough Vaccine for all PCP members!
 PET OF THE MONTH
 Ben is an eleven-year-old West Highland White Terrier who had an interesting couple of weeks. He had a "funny turn" early one morning and his mum took him to our emergency clinic, Pets A&E, who checked him over and placed him on intravenous fluid therapy. Ben was transferred to Campbell and Galloway for x-rays of his abdomen under sedation, blood tests and more fluid therapy. On x-ray his spleen looked abnormal – not the expected shape or size – so it was decided to perform an exploratory laparotomy.
An exploratory laparotomy is a surgical procedure involving an incision being made through the body wall to gain access to the abdominal cavity, allowing the veterinary surgeon to visually see and handle the abdominal organs.
Under general anaesthetic, Ben was prepared for surgery and an exploratory laparotomy was performed. As suspected, Ben had a mass on his spleen. A splenectomy, or surgical removal of the spleen, was performed and the spleen was sent to an external laboratory for histopathology. We received the results from the laboratory a few days later and, fortunately for Ben, it was better news than we expected.
The spleen is an abdominal organ that sits on the left side of the body, next to the stomach. Functions of the spleen include immunity, removal of damaged cells from the bloodstream and the production and storage of red blood cells. Animals can survive without a spleen, as other sources take on these important jobs, and surgical removal of the spleen (splenectomy) is not usually associated with any long-term problems.
Ben is now fully recovered from his surgery, and still likes visiting all his aunties at Campbell & Galloway.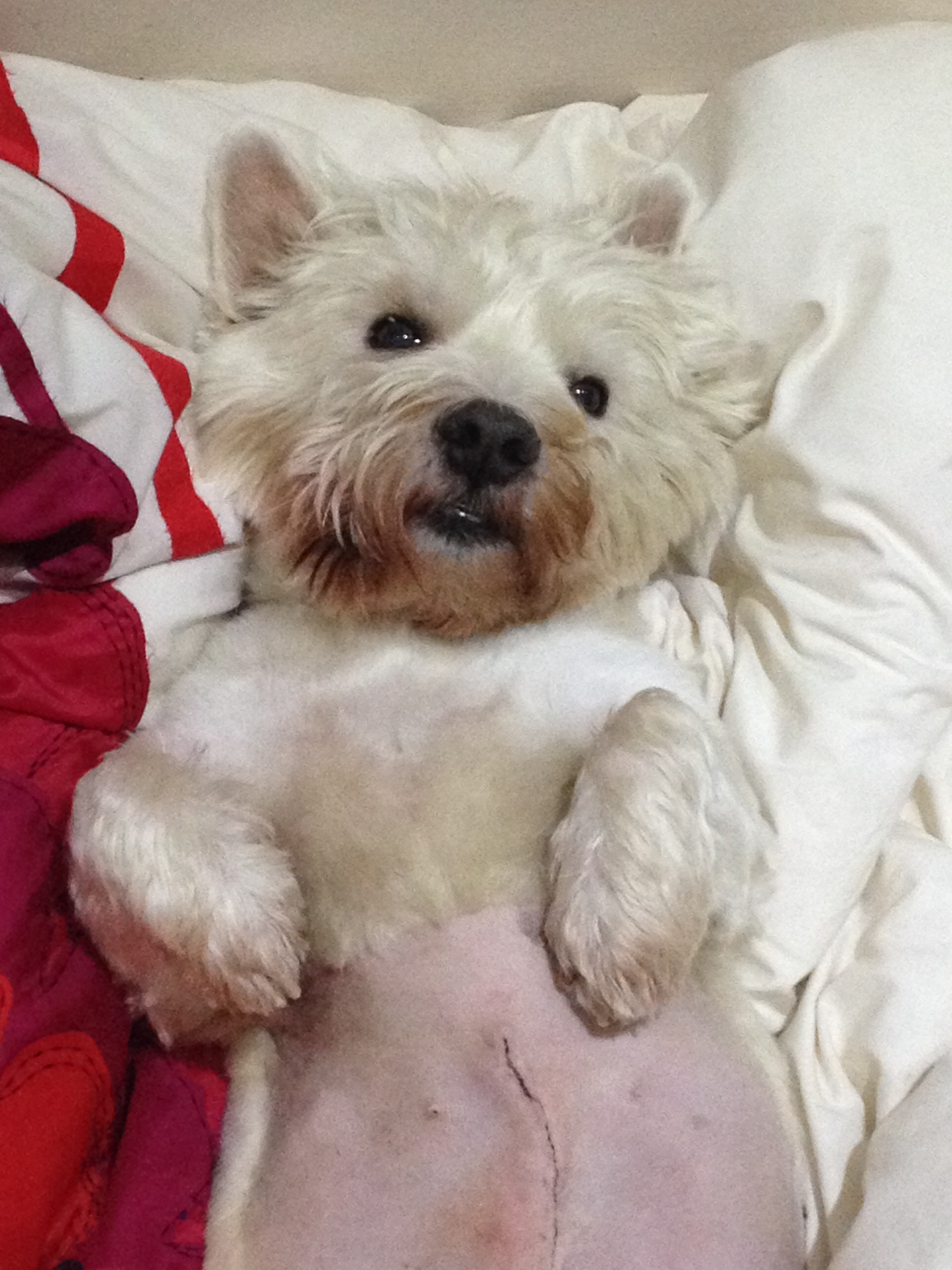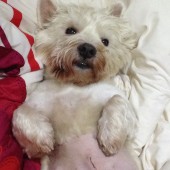 PATIENTS ON LONG-TERM MEDICATION
The Royal College of Veterinary Surgeons (RCVS) say that we must be seeing our patients on long-term medication every 3 months. Sometimes we can advise you to see one of our nurses, at the free clinics they run if your pet has been well. Although every other visit your pet will need to see a Vet. As you can appreciate every patient will have different needs and this will not always apply. To ensure we are keeping to the RCVS regulations we need to check every prescription that we hand out with a Vet.  If you need more medication please call to order it in advance so that it can be checked and dispensed ready and waiting for you.
NEW ARRIVALS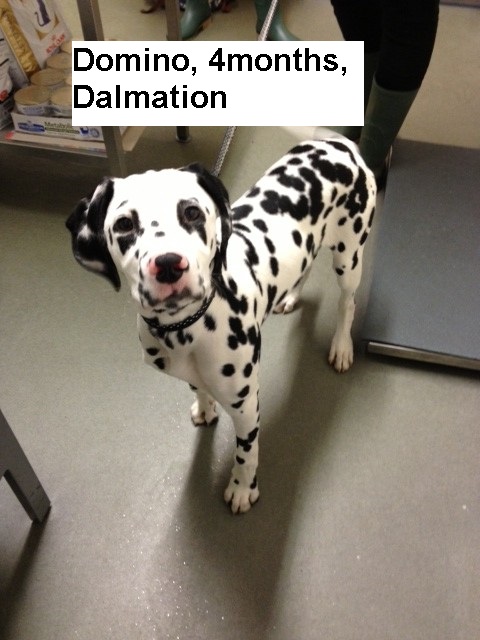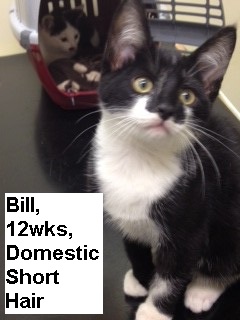 (Ted photo-bombing in the background!)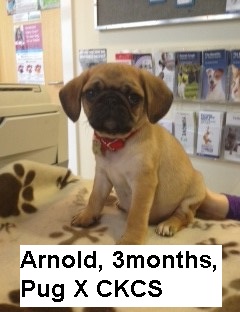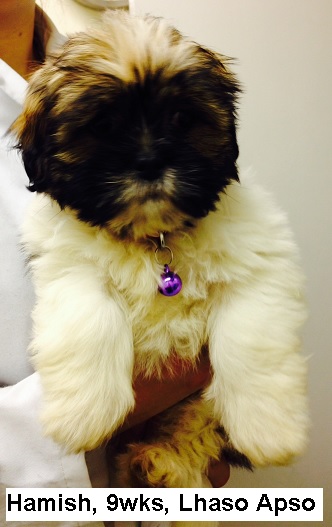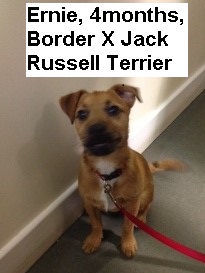 CAMPBELL & GALLOWAY
VETERINARY SURGERY
TEL:  0141 445 6869
campbellandgallowaynews@hotmail.co.uk
      www.campbellandgallowayvets.co.uk
www.facebook.com/campbellandgallowayvets
See all News, Newsletters | April 14, 2014 | 4:59 pm